Do you want to write better short stories?
Do you dream of writing awesome short stories? Then instead of writing, you stare at your computer screen for hours… type a few words, only to delete them? Has your 'Submit a Short Story Once a Month' goal already failed?  Do you think your writing is simply crap? And are you frustrated because you have no idea how to fix any of these problems?
The 12 Short Stories Membership is designed to help you overcome self-doubt, procrastination, and perfectionism. It is a programme that will help you to master the theory of short story writing and help you learn how to apply the theory to your own writing. You will also write more than you have ever written before. This membership works well in conjunction with the 12 Short Stories Challenge.
You have nothing to lose but your excuses
You want to write but never find the time. Between your job and your family and your life, writing always seems to be the one thing that you put off.
You know that feeling when you sit down to write, and you've got the time and then … nothing? The muse is an elusive creature and waiting for inspiration is not effective. 
When you do have time to write, you do everything else instead. You clean the tile grout, and you hunt down missing socks: everything except writing.
The solution is the 12 Short Stories membership
You have nothing to lose but an hour of Netflix
There is no quick fix for writing. There is no magic 'one-size-fits-all' cure for procrastination. It takes time to learn, to shape your stories and to find your own voice. It takes time to overcome the doubts and devils that steal your time and to silence the inner critic: but the solution to these obstacles is also simpler than you think.
You need to learn how to write and critique short stories. You need to study the craft. You need to write. A monthly membership – which includes a course, writing sessions, a reading challenge, community feedback and coaching, will help you do all of that, so that you can write better short stories.
Usually, you have to choose between a course or a coach or feedback. This unique membership offers all three. You don't have to choose. We need different things at the different stages of our writing journey. Each story is different. Sometimes we need to go back to the theory. Other times we need feedback on how we applied that theory to our stories. Sometimes we simply need someone to cheer from the side lines.
We all want results, and I am sure you want me to make promises about how quickly you will progress. In today's instant gratification society, we want it all, and we want it now. Writing does not work like that. You don't decide to run an ultra-marathon the night before the race, right? Writing is the same. We need to build up our endurance. We need to work on our mental game. We need to train.
Sure, I can give you a few quick tricks that will produce fast results and I will do that, but I'd prefer to teach you why and when and how you should apply a certain rule, but I also need you to know when and how you can break that rule. Every story you write is different and requires something different from you as a writer.
For my part, I want you to build a healthy, sustainable habit which will help you to write awesome short stories consistently and not in a mad rush that leaves you exhausted, dependent on false muses and burnt out.
You have nothing to lose but your doubt
Live Classes and Coaching
Close Reading and Feedback
With this membership, you'll get a course, a coach, a reading challenge and you'll join a kind writing community.
I wrote a book about the craft of short story writing. The book Write the Crap Out of It and Other Short Story Writing Advice was available on Amazon, but I have removed it from the platform and plan to use it as a teaching tool exclusively for the 12SS Membership. I have reworked this material into a course format.
Each section of the book ends with an exercise. I plan to use these exercises in our classes. This will help you to apply the lessons and improve your skills. The classes for WTC will be made available monthly. If you decide to take part in the membership it will be an optional deadline to keep up with. 
I will facilitate the writing sessions and teach the classes. In addition to the Write the Crap Out of It curriculum, I plan to do close readings, invite guest lecturers and host plenty of Q&A sessions during our live sessions every month.
Do you find yourself staring at your stories trying to figure out how to improve them, but instead of improving them you keep writing the same things over and over again? Do your beta-readers keep saying the same things over and over again, but you can't figure out how to incorporate their feedback? Do you wish you could ask someone how to fix or change your stories or if you even should change anything? During the sessions you will have the opportunity to ask all your questions and get answers from an experienced coach. 
I love being online and sharing a writing space and time with writers. It has made all the difference to me, and I have managed to get so much writing done. I hope you will feel the same. We have monthly writing sessions and discussions via Zoom. It is fun to chat about short stories with people who love it as much as you do.
We will start a short story reading challenge. As part of our learning each month, we will read and discuss a short story as a group, as part of our learning.
You don't get writing done and keep putting it off. 
You feel alone and isolated and have no writers to encourage you and to talk to.

You are frustrated with the lack of progress with your writing, so you don't write.

You don't know what you are doing wrong and keep making the same mistakes. 

You are scared to show your work to others and have never done so. 

You are scared of receiving feedback and avoid it at all costs, so you don't improve.

You are convinced that it must be perfect, so you don't even start.

You keep putting off your writing and do everything but write. 

You don't finish your stories.  They lurk in secret files hidden on your hard drive.

You wait for the muse because you need to be inspired to write.   
You attend monthly writing sessions and actually write. 
You are part of a vibrant, kind writing community who want to help you. 
You learn how to evaluate your work and apply theory and feedback.
You know what you want to achieve with a story and how to do it. 
You make writing friends who want to help you and become your biggest fans.
You receive kind, constructive feedback that will help you improve.
You learn that no story is ever perfect and that starting is often the hardest part. 
You make writing a healthy and fun part of your routine. 
You finish your stories, because then you can fix them and submit them for publication. 
You know that discipline is better than a muse.
12 writing sessions per year. Before each deadline there is a writing session via Zoom. 
The sessions take place at 4 different times to accommodate as many time zones as possible. 
We write for 60 minutes in each session.   
12 close readings to learn how to critique a story.
We'll introduce you to new stories and reacquaint you with your old favourites.
12 coaching sessions facilitated by me.
Each month you will have a chance to ask all your writing questions and learn from an experienced coach.  
Write the Crap Out of It has a total of 27 lessons and exercises. 
Each month – two weeks after the short story deadline – you will have the chance to submit an exercise for the course. This is optional. 
You have nothing to lose but your fear
All this will arrive in your inbox as a monthly email with links to the classes, recommended stories, and a suggested lesson for the month. 
You can do as much – or as little – as you choose. Just come and hang out and write if that is all you want to do. You will have access to the recordings for as long as you remain a member.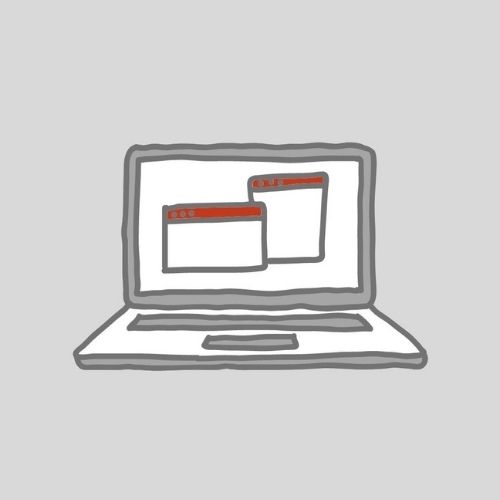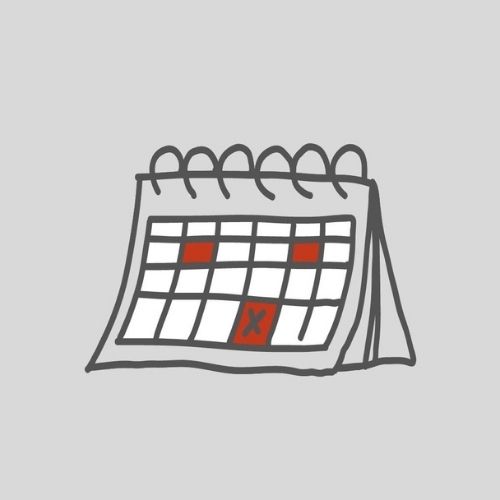 You will receive all the 2022 session dates in advance. The classes and sessions will happen the week before the deadline.
Deadlines for Writers is based in Pretoria, South Africa. The sessions take place one week before the 12 Short Stories deadline. To accommodate as many time zones as possible we offer the same session four times. You are welcome to attend as many as you like or as your time zone allows. 
The classes are recorded. 
Sessions: 
Thursday, 11AM and 9PM. (GMT+02:00)
Sunday, 1PM and 5PM. (GMT+02:00) 
And write better short stories
I am a short story enthusiast. I am also an experienced writing coach and manuscript appraiser. I started Deadlines for Writers to help as many writers as possible to stop procrastinating so that they can achieve their writing goals. 
The investment for members in 2022 will be US$20 per month.

This subscription/payment cycle has no expiry date, but you can unsubscribe at any time.
What is our secret weapon?
We believe in deadlines. Deadlines help us to overcome most of the mental challenges we face when we write. This membership is an extension of the 12 Short Stories Writing Challenge. Our goal is to write 12 Short Stories in 12 Months. This membership will help you to write better short stories for the challenge with the help of a coach, writing sessions and live classes. 
Who is this membership not for?
People who don't like deadlines.
People who don't want to write short stories. 
People who aren't interested in memberships.